Ronald Brown, MD has been with NSEM since June of 1999. He served on the NSEM Board previously in 2003, and was again elected to the Board by his colleagues in October of 2013. Dr. Brown was elected Board President in June 2016. He is a current member of the Finance Committee and is Chair of the Human Resources Committee.
Dr. Brown was born in New Orleans, Louisiana. He attended the University of California in San Diego where he received his Bachelor Degree in Animal Physiology & German Literature. He subsequently earned his Medical Degree at Emory University School of Medicine in Atlanta, Georgia and also completed his General Surgery and Emergency Medicine Residencies at Emory University. While he did live in Georgia and California for several years, he was ultimately drawn to Washington where he now calls home.
Dr. Brown is an avid leader of Emergency Medical Services in Snohomish County. For over ten years he has served as Medical Director for the City of Everett Fire Department and two Snohomish County Fire Districts. Since 2005, Dr. Brown has carried out the duties of Medical Director and Flight Physician for Snohomish County Search and Rescue, an organization comprised of 300 volunteers who respond to emergency calls 24 hours a day/365 days a year.
From 2005 – 2012, Dr. Brown served as the EMS Medical Director for the Washington State Department of Health in Snohomish County. In this capacity, he was responsible for developing and maintaining county protocols, establishing a continuing education curriculum for medics, and instituting an electronic medical records system for the county Emergency Medical System; to name just a few of his numerous duties in that position.
Until 2012, Dr. Brown served as a member of the US Department of Health & Human Services - International Medical Surgical Response Team which deploys surgical medical specialists to provide critical care during disaster or public health emergencies. These have included both domestic and international deployments such as the World Trade Center Bombings, Hurricane Katrina, and the earthquake in Haiti.
When not working in the Emergency Department or performing search and rescue missions, Dr. Brown enjoys hiking and spending time outdoors with his dogs. Dr. Brown also raises goats, rabbits, and chickens on his five-acre farm.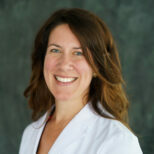 Ryan Keay, MD
Providence Regional Medical Center Everett Division Chief of Outpatient & Community Medicine, Snohomish County Director of EMS/NSEM Board Vice Chair
Ryan Keay, MD began working with NSEM in July of 2009.  In addition, Dr. Keay is involved in the Finance, Human Resources/Scheduling, Quality Assurance, ED Operations committees and Patient Satisfaction Task Force. Dr. Keay also organizes the ED-specific policies and procedures located on the Providence intranet.
Dr. Keay was born in Durham, North Carolina. She was raised in Nuernberg, Germany; Tulsa, Oklahoma; and Northfield, Minnesota. Dr. Keay earned her bachelor's degree in Biology at the University of Alaska Fairbanks in Fairbanks, Alaska. There she studied Anthropology and completed contract work with the Smithsonian's Museum Conservation Institute, examining human remains and performing archaeological surveys. Also during this time, she was employed as a flight medic and volunteer firefighter, carrying out medevac missions and fighting wildfires in rural Alaska. Dr. Keay then relocated to Seattle, Washington where she earned her Medical Degree at the University of Washington, School of Medicine. She subsequently went on to complete her Emergency Medicine Residency at the Denver Health Medical Center in Denver, Colorado. Dr. Keay furthered her education in Thailand where she attended courses in Community Public Health and Tropical Medicine.
Through her travels, Dr. Keay has developed a passion for international medicine and currently volunteers with refugee communities from Burma. Dr. Keay demonstrates an adventurous spirit in her role as ship physician with Quark Expeditions, a fleet of icebreaker ships that lead exploratory polar expeditions to the Arctic and Antarctica. Dr. Keay is also a clinical faculty member and instructor with the University of Washington's Harborview Medical Center; a world-renowned Level 1 adult and pediatric trauma/burn center located in Seattle.
Dr. Keay's many interests include traveling, running, skiing, hiking, gardening, kayaking, and open-water swimming. She spends the majority of her time engaged in outdoor recreation accompanied by her husband and two children.

Bryce Snow, MD
Medical Director, Providence Regional Medical Center Everett/NSEM Board Vice Chair
Bryce Snow, MD has been part of the NSEM team since 2016. In July 2018, Dr. Snow became the ED Assistant Medical Director at Providence Regional Medical Center Everett and the Chair of ED Operations for NSEM. He enjoys working closely with the leadership teams from NSEM, the Emergency Department and the Hospital to advance emergency care for the local region. He began working as the Director of Education in February 2018. In this position he helped to integrate residents and medical students into the Emergency Department. He also assisted with organizing procedure labs and simulation training sessions for NSEM.
Born in Denver, CO but moving around the world during childhood, Dr. Snow is delighted to now call the beautiful Pacific Northwest home. After living in Norway, Alaska, Oklahoma, Texas, California and Russia, he landed in Salt Lake City where he met his wife, obtained a Bachelor's of Science in Biomedical Engineering and attended the University of Utah School of Medicine.  He then completed his residency in Emergency Medicine at the University of Wisconsin in Madison, WI where he served as a Chief Resident and received the Clinical Excellence Award.
A breadth of experiences including working as a flight physician, ringside physician for mixed-martial arts, event physician for college athletics, and volunteer for local low-income/homeless clinics has given Dr. Snow a broad range of clinical interests. As a Board Certified Emergency Medicine Physician, his interests include emergency airway management, the patient experience, throughput and operations, and healthcare deliver in low resource settings. Serving as a Clinical Assistant Professor for the Elson S Floyd College of Medicine at Washington State University, Dr. Snow is also able to pursue his passion for medical education. 
Dr. Snow's greatest enjoyment is in spending time with his wife and children. The overabundance of outdoor activities in the Pacific Northwest provides his family a never-ending list of adventures including hiking, skiing, biking and spending as much time as possible on the water.

Christine Gilliland joined North Sound Emergency Medicine in June of 2018.  Christine has over 15 years of management experience and her main goal at North Sound Emergency Medicine is to manage the myriad of functions within our administrative office allowing our providers to focus on medicine and the health of our community as well as coordinate with our patients to ensure a positive experience.
Christine was born right here at Providence Hospital on Colby and grew up in Arlington Washington, she has deep roots in the Pacific Northwest that stretches many generations.  She earned her Associates degree from City University in Seattle then went on to receive her Masters Certificate in Project Management from Stevens Institute of Technology and her Masters Certificate in Leadership from Notre Dame.
When not working Christine enjoys everything the outdoors has to offer from hiking, fishing and hunting as well as cooking up a storm in her kitchen.  

Sarah M. Hansen, MD
Board Member & PRMCE Medical Staff President
Sarah Hansen, MD has worked with NSEM since 2005. During her time with North Sound Dr. Hansen has made a significant impact on the Group's operations.
Dr. Hansen was born and raised in the Midwest and earned her Bachelor's Degree in Psychology from Illinois Wesleyan University in Bloomington, Illinois. Dr. Hansen went onto earn a Medical Degree from Rush Medical College in Chicago, Illinois where she also performed an Internship in Internal Medicine at Rush Medical Center. Later she went on to complete her Emergency Medicine Residency at Cook County Hospital in Chicago, Illinois.
While attending college and completing her residency, Dr. Hansen held many leadership roles including serving as President of the Student Division of Alpha Omega Alpha where she currently maintains membership. Dr. Hansen also served as Chairperson for the Charity and Welfare Committee Student Senate, and served on the Student Senate Financial Advisory Board and was a member of the Student Senate and the St. Basil's Steering Committee. Dr. Hansen was also awarded the Dean's Fellowship, and was honored as a Presidential Scholar and Alpha Lambda Delta.
While in Illinois, Dr. Hansen volunteered her time at the Pilsen Homeless Clinic and the Community Health Clinic and founded the Health Education Program at Deborah's Place, an organization which provides emergency, interim housing, and various supportive programs for homeless women in Chicago.
Currently, she is on the Board of Directors for the Snohomish County Public Defenders Association. 
Dr. Hansen is married with two children, and when not spending time with her family, enjoys fitness activities and reading. 

Scott Schwitz, MD joined NSEM in 2016.  He was elected to the Board in 2022 and currently serves as Treasurer of the Board.  He is an active member of the NSEM Operations and Quality Assurance committees.  Dr. Schwitz represented NSEM on the PRMCE Code Blue Committee from 2019-2021.
In addition to working at PRMCE, Dr. Schwitz is clinical faculty at the University of Washington's Harborview Medical Center in Seattle.  He enjoys the opportunity to teach medical students and residents both at Harborview and at PRMCE.
Dr. Schwitz was born and raised in New Jersey and obtained his Bachelor of Arts in Chemistry from Middlebury College in Vermont.  After college, he worked at the Alta Medical Clinic in Alta, UT and led bicycle trips in the Pacific Northwest and Europe.  He earned his medical degree from Rutgers New Jersey Medical School in Newark.  Following this he made the trek to the Pacific Northwest for residency in Emergency Medicine at the University of Washington where he served as chief resident.
Outside of work Dr. Schwitz enjoyed spending time with his wife and 2 children.  His interests include skiing, biking and scuba diving in the Puget Sound.

Brian Merusi, PA-C
APP Director/Board Member
Brian Merusi, PA-C has been with NSEM since 2016. Brian serves as the APC Director and is largely responsible for the future growth of our advanced practice clinicians, being their administrative lead and voice of communication. Brian is also involved in the PA Student Training program at PRMCE.

Dan Millikan, MD
Compliance Manager & Quality Assurance Committee Chair/HRAC Member
Dan Millikan MD is originally from the Pacific Northwest, having grown up in Tulalip, Washington, and graduated from Marysville Pilchuck High School. After graduating from Whitman College in Walla Walla, Washington, he moved east to New Hampshire to attend Dartmouth Medical School. Here he developed an interest in International Health Care and took an extra year to spend time working in Guatemala, New Zealand, and Tanzania. Dr. Millikan did his Emergency Medicine residency at the University of Michigan, where he was elected Chief Resident and to the House Officers Association Board of Directors. After residency Dr. Millikan returned to the Northwest and started with NSEM, giving him the unique opportunity to work alongside his father, an NSEM physician for 38 years.
After focusing on clinical practice for the first few years, he took on additional responsibilities, being elected to the Quality Assurance committee in 2014, to the Budget committee in 2014, to the Board of Directors in 2017, and as QA Director in 2019. He joined the clinical faculty at the Washington State University Elson S. Floyd College of Medicine in 2017.
Outside of work Dr. Millikan enjoys spending time with his wife and 3 young children. When he can find a rare free moment he enjoys outdoor activities, especially alpine and back-country skiing, hiking, climbing, alpinism, hunting, and fishing.

Sean Weaver, DO
Assistant Medical Director, PRMCE
Sean Weaver, DO MPH started with North Sound Emergency Medicine in 2016. He is currently the PMRCE Emergency Department Assistant Medical Director and the Chair for ED Operations for North Sound Emergency Medicine. Dr. Weaver also serves as the Emergency Preparedness Liaison where he works with the Emergency Preparedness Committee to ensure a hospital wide coordinated MCI response. Dr. Weaver attended Boise State University where he earned his Bachelor's of Science in Kinesiology and Athletic Training. Prior to medical school he completed a Master in Public Health Environmental Infectious Diseases at the University of Minnesota. Dr. Weaver attended medical school at Western University of Health Sciences. He completed residency and served as Chief at University of Nevada Las Vegas (UNLV) in Las Vegas, Nevada. When not in the emergency department Dr. Weaver likes spend time with his family, run, hike and snowshoe his way through the great state of Washington. 

Amy Walker, MD joined North Sound Emergency Medicine in August of 2020 after completing Emergency Medicine residency at University of Washington & Harborview Medical Center in Seattle. In addition to being recently elected to the Board or Directors, Dr. Walker currently serves as the Assistant Director of Medical Education for North Sound Emergency Medicine. 
Dr. Walker grew in rural Virginia, where she trained horses and worked on farms through high school. She then attended Brown University, earning a Bachelor's of Science degree in neuroscience. She remained at Brown University for her medical degree, and then came to Seattle, WA for residency training. 
Dr. Walker is also interested in international healthcare, and currently volunteers for World Telehealth Initiative, mentoring clinicians at a rural clinic in Opoji, Nigeria. 
Outside of work, Dr Walker enjoys relaxing with her partner and many pets, as well as skiing, hiking, rock climbing, and cooking.

Megan Farnsworth, MD
Emergency Medicine Physician/Providence Medical Group Medical Director
Megan Farnsworth, MD began working with NSEM in September of 2009 and has been an active member of the NSEM group participating in their Human Resources Committee, Scribe Committee and Quality Assurance Committee. Dr. Farnsworth is also the Regional Medical Director for Providence Urgent Care clinics for Washington and Montana.
 Dr. Farnsworth grew up on Vashon Island in Washington State where she was very active in both riding and showing horses in 4H and Equestrian Events.  She attended the University of Washington School of Medicine where she participated in the Rural Underserved Opportunity Program on San Juan Island.  She completed her residency program at the University of Chicago where she was a Flight Physician for the University of Chicago Aeromedical Network.  During her residency Megan spent time in Liberia Africa as an emergency physician and a clinical teacher instructing medical students and resident trainees through weekly lectures and bedside teaching. 
 When not practicing medicine Dr. Farnsworth enjoys physical fitness including running and CrossFit.  She enjoys spending her free time with her husband and two small children and she looks forward to summers in the Pacific Northwest for boating around the San Juan Islands she and her family call home. 

Matthew J. Beecroft, MD
Medical Director - Observation Unit
Matthew Beecroft, MD joined NSEM in July of 2008. From 2014 through 2018 he served as assistant medical director and chairperson of the ED operations committee, primarily overseeing the day to day operations of the Emergency Department and collaborating with nursing leadership on matters including patient flow, ED design, treatment protocols, and provider interactions.
In 2016, Dr. Beecroft became medical director of the medical short stay and observation units at Providence Everett. The observation unit was a new department at Providence created in conjunction with North Sound Emergency Medicine to better serve this specific patient population with efficient and effective care.
Dr. Beecroft was born and raised outside of Columbus, Ohio. He attended Case Western Reserve University in Cleveland, Ohio where he obtained his Bachelor's of Science Degree in Civil Engineering. He continued his education with Case Western Reserve University - School of Medicine, where he received his Medical Degree. Dr. Beecroft completed his residency training at Cook County Hospital in Chicago, Illinois.
Dr. Beecroft has been active in numerous committees within NSEM and PRMCE that focus on financial performance and quality process improvement. These include the Finance, Charity, Quality Assurance, ED Flow, Sepsis, Chest Pain, Social Admits, ED-hospitalist liaison, and Telemetry Use committees. In addition, he is a member of a local multi-EM group Risk Management Committee. Dr. Beecroft's clinical interests include quality metrics, operational efficiency, and cost-effective care.  
Along with his work at PRMCE, Dr. Beecroft also maintains privileges as a clinical faculty member with the University of Washington's Harborview Medical Center; a world-renowned Level One adult and pediatric trauma/burn center located in Seattle. Additionally, he serves as medical director for Snohomish Co District 4 fire department.
Dr. Beecroft favorite thing is hanging out with his wife and children. His other interests include snowboarding/skiing, trail running, playing guitar, paragliding, working in the yard and garden, and debating things like the merits of the new Star Wars trilogy and why Blood on the Tracks is Dylan's best album with his friends.